Winter Weather Safety
Winter Weather Safety
No industry or business is exempt from injuries that result from inclement weather. Rain, sleet, snow and ice are hazards to every business.
As an employer, you are responsible for the safety of employees once they report to work. Help your employees get in and out of your building safely. Prevent slips, trips and falls, reduce the potential for other winter weather-related injuries, and help everyone work safely this winter.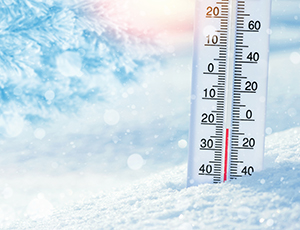 Be Aware of the Forecast
Do you know the difference between freezing rain and sleet? "Winter weather advisory" vs "winter storm watch"?

Test your knowledge of winter-related forecast terms

.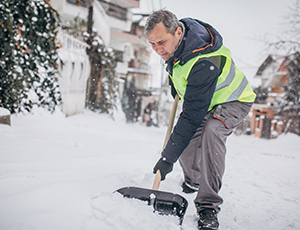 Snow Safety-Shoveling
Do you know when to use a shovel with a curved handle vs. a straight handle? Educate, plan ahead and "handle" snow in a safe manner.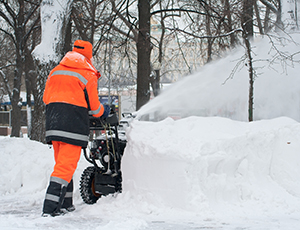 Snow Safety - Snow Blowers
Avoid serious injuries by learning how to reduce jams and clogs, properly de-clog a snow blower, and safely operate these powerful machines.