Unite Best In Class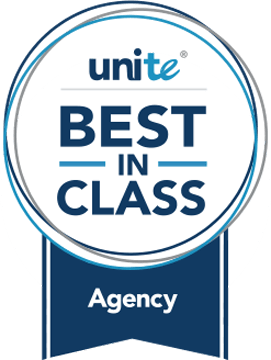 Recognizing outstanding members of the unite community!

We appreciate the value of outstanding agent representation. unite is a best-in-class brand with best-in-class agency partners. Our unite Best-In-Class Program recognizes the top agencies that demonstrate hard work and exceptional client service as upstanding members of the unite community.
The following Eastern Alliance agency partners are recognized with the 2019 unite Best-In-Class designation:


Considerations for Best-In-Class designation include:
Encourage participation in Eastern's webinars and training sessions
Interact regularly with their service team
Partner with Eastern for presentations and newsletter/blog articles
Inspire clients to adopt a Return to Wellness philosophy
Promote a Safety First mindset and the use of risk management materials
Utilize unite materials to tell the brand story to potential clients
Emphasize unite value-added services
Leverage eaport to efficiently submit business
Investigate opportunities for rollover books
Recommend the parallel pay® pay-as-you-go program to suitable clients
Promote Eastern on their social media platforms

When an Eastern agency partner is designated as Best-In-Class, they receive exclusive benefits that include:
A unite Best-In-Class logo badge for use in their print and web marketing materials
The choice of two advertising opportunities: a recognition ad placed in a local publication, a recognition billboard, and/or a direct mailer.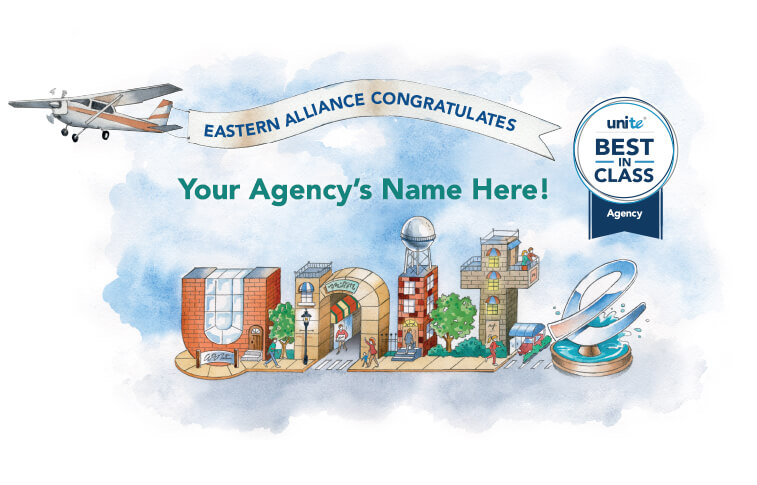 The unite Best-in-Class designation is awarded annually based on an agency partner's qualifications and collective achievements.
Evaluate:
Marketing Reps evaluate the Best-In-Class (BIC) report and nominate agency locations for consideration (agency must meet threshold criteria).
Notify Nominee:
Agencies are notified when they have been nominated for BIC consideration and are asked if they would like to participate in the process. They must agree to a brief interview to learn how they have supported Eastern in the small business segment.
Interview:
Marketing Reps and/or unite Underwriting Staff conduct a brief in-person or phone interview with participating agencies to complete the information necessary for BIC consideration by the committee.
Vote:
Committee votes for participating agencies on various categories.
Winners Notified:
Winners are notified, and select award options.